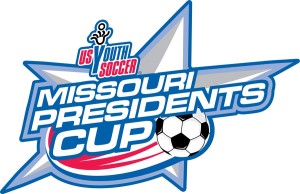 May 6 - 7, 2017
Lake Country Soccer
Springfield, MO
Lake Country Soccer is proud to announce that it will be hosting the 2017 Spring MYSA President's Cup. For more information on the tournament please visit the MYSA Tournament webpage (HERE).
The 2017 Spring MYSA President's Cup is a stay to play tournament. Hotel reservations are open as of January 30, 2017. You can visit the Hotel registration webpage (HERE). All attendees should reserve through this link.
---
This is a "Stay & Play" tournament. Teams participating in the President's Cup MUST make all hotel accommodations using PSE Housing. There are no exceptions to this rule. Teams/clubs not using our tournament housing service may be disqualified from advancing in the National Championship Series this year, suspended from future entries in MYSA state events and shall be fined $750 unless our blocks have sold out.