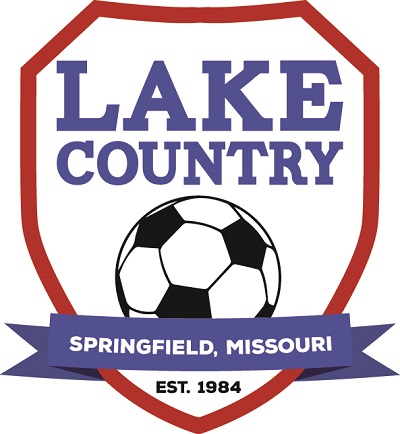 To Register online for the Lake Country Soccer Camps CLICK HERE
For a paper registration form Click Here
All players will receive a Camp Shirt and Soccer Ball
Register and pay by May 5, 2018 and receive a $20 discount per camper. Use code: "earlybird"
---
Enjoy soccer training out of the heat and weather. Lake Country will be holding camp inside the Dome, protected from the summer heat or inclement weather. We will be utilizing state of the art training techniques and equipment.
LCS Skills Clinic
Ages 6-15
June 25 - 29, 2018 9 am - 12 pm $ 150
July 16 - 20, 2018 9 am - 12 pm $ 150
or 5:30-8:30 pm $ 150
Great Camp for players at all levels looking to increase their ball handling skills. We will cover many fakes, feints and dribbling techniques while working to build their confidence in order to succeed on the field. We will cover all aspects of the game including, dribbling, defending, passing and receiving and finishing. Our camps focus on training the individual in order to achieve their goals as a member of a team.
LCS Turf Tykes Camp
Ages 3-7
June 25 - 29, 2018 9-10:30 am $ 95
July 16 - 20, 2018 9-10:30 am $ 95
or 5:30-7:00pm $ 95
Our Turf Tykes camp is geared towards our youngest soccer stars. We will focus on individual skill development while teaching the basic dribbling and passing techniques. These young players will get the base they need to start their soccer career off right. We utilize fun games and techniques that all include the most modern techniques of building skill and confidence with a ball at their feet.
LCS Elite Player Academy
Ages 8-18
Tuesdays and Thursdays June 12 - August 2 , 2018 6-8 pm
LCS Elite Player Academy is geared towards giving players the skill set and confidence to compete at the highest levels. Players in this clinic will gain more touches on the ball than nearly a full season of team practices. As part of our Elite Training Program, players will work on agility, flexibility and speed to compliment their soccer skills. In the Elite Player program we will focus on the technical (soccer skill) and tactical (decision making) aspects of the game. Guest coaches will be brought in throughout the summer to expose players to various styles and concepts. This camp is perfect for players that are currently at an Elite level as well as those wanting to play soccer at an Elite level. For more information CLICK HERE
Call (417) 862-3211 to inquire about team discounts for teams of 10 players or more.
Need a team camp during a different time or date? Email John Markey at johnm@lakecountrysoccer.org. We have experience in running team camps for one or more teams together. We will train your team to play as a team. We run your team camp at our complex or yours. Call or Email for more information or to reserve your dates.
For more information
CLICK HERE